It is probably not possible to deliver the preferred results if you do not have the right equipment for your work of building restoration and construction services in NYC.
Professional skills and experience is the key to success!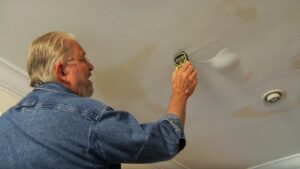 When a general construction company the water damage restoration and construction service, it's significant to have facts and experience to hold on it.
A restoration moisture meter or tools is one of the most valuable construction instruments a professional in this field can have at their dumping for assessing water damage and making the restoration plan.
A water restoration moisture meter calculates the amount of dampness in and location and specific equipment, such as flooring, roofing, drywall or other structural mechanisms.
Without using restoration moisture meters you would be flying blind and have no idea what to do or where to go next.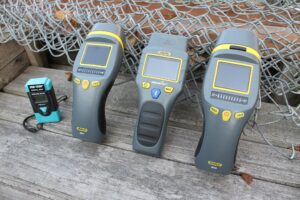 Types of Moist Meters or Sensors
Take a look at different types of restoration moisture meters and accessories. As a building restoration service Bronx NY, you will experience that you need only one tool of these or your restoration work may require a number of different types:
Hydro-Sensors
These are a subcategory of acute meters and can be used to check how far dampness has gone from the basement. This sensor is not suitable for drywall and calculates the moisture level.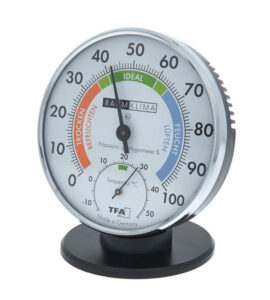 Thermo-Hygrometers
These are used to test whether or not an environment can be effectively dried and measure temperature and relative humidity.
Getting facts though Thermo-Hygrometers, you gain an understanding of whether your dehumidifier is working properly or not.
Penetrating Meters
These meters feature a series of spikes that actually penetrate a surface of the building. Penetrating meters are the best to get accurate measurements of moisture content. This tool is also perfect for locating trapped moisture because of burst pipes or flooding etc.
Non-Penetrating Meters
This type of meter is the best choice if you need an easy to use option. These meters quickly evaluate moisture level between affected and un-affected surface areas.
The non-penetrating meters feature two horizontal sensors, usually located at the bottom of the device which helps to detect the affected area easily.
Slide Hammers
With the use of tandem, a slide hammer works with a penetrating meter. It helps to test whether or not moisture has migrated under a floor either made of wood or wood sub-floor.
How these Meters are Useful?
Let's come to the subject of "How to use moisture meters during a building restoration and construction?
Initially,
When you need to provide instant data of moisture level, using these meters you can detect. These moisture meters can also help you understand the scope of building restoration and also a scope of work contract to your client.
You can actually examine a work area based on analysis using a restoration moisture meter. A general contractor in NYC as the Melange Restoration Inc. is the best construction company that helps to detect the damages and provides solutions precisely.
Feel free to contact and follow Melange Restoration Inc. Facebook and Twitter to get more professional insides.
Subscribe the blog for informative articles!
https://melange-restoration.com/wp-content/uploads/2021/02/How-these-Meters-are-Useful.jpg
720
1280
Shahid Asghar
https://melange-restoration.com/wp-content/uploads/2021/01/logo-300x138-2-300x107.png
Shahid Asghar
2021-02-11 17:41:15
2021-06-29 21:23:43
How to Use Moisture Meters during a Building Restoration and Construction